Pallet Garden Wall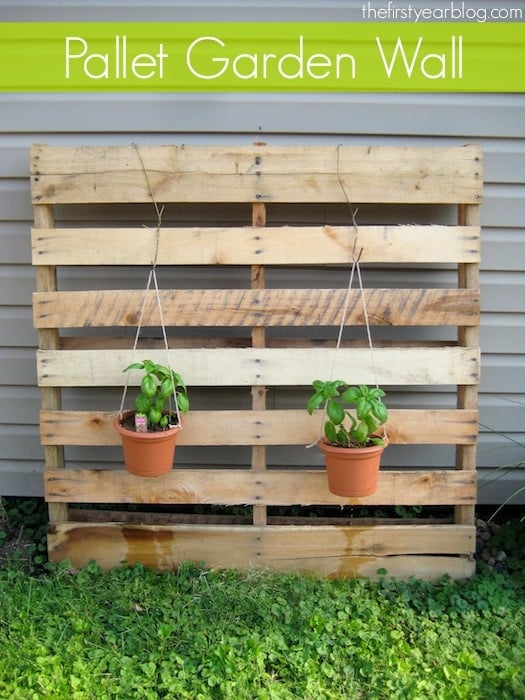 This was a project in the making. I knew I wanted to get my hands on a pallet, and that's what took the longest. One day when I was driving past a large shipping company, I saw that they had stacks and stacks of pallets on the outside of their parking lot. So naturally I assume that they are for the taking (aka – FREE!). I loaded one into my car, after having to play tetris with the thing, but I got it home!
We don't have a ton of outside space at our little house, but this pallet garden wall is the perfect space saver. I knew I wanted to grow basil because I can't believe how much you have to pay at the grocery store for fresh basil. So I had a problem – I was tight on space and wanted to grow fresh basil, TA DA – the solution was born!
I bought 2 plastic planters, soil, and a basil plant from Walmart. First, I drilled holes into the planters, it was super easy to get the drill through, and I used a chop stick to make sure that my 2 holes lined up. I also kind of eye-balled the holes to make sure they were across from one another.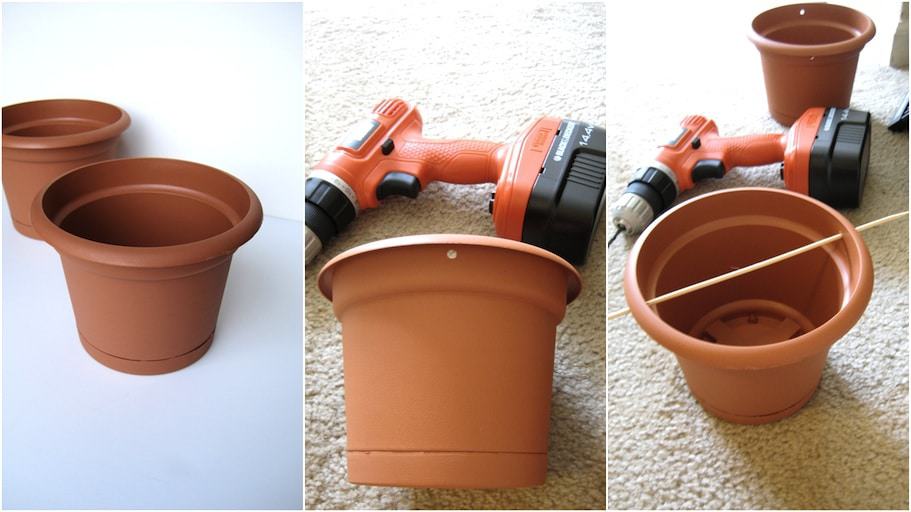 Next, I added soil and the basil plants to my pots. I decided to use twine and attach that to the pots, through the holes I drilled, by tying knots.
The twine will let me hang the pots on my pallet. But I needed hooks or something to attach to the pallet first. Well, I didn't have hooks, but I found 2 wire hangers that I rigged into make-shift hooks.
This is what the hanger looked liked. I removed the white cardboard piece, and inside were the 2 separate ends.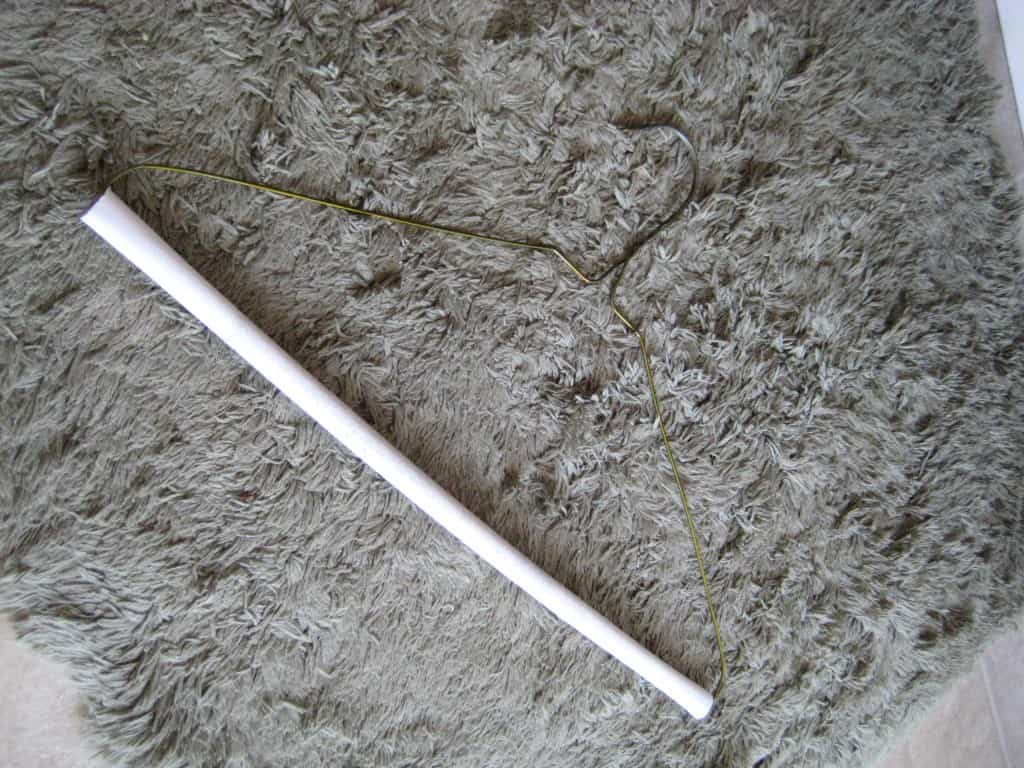 I attached it around the top board of the pallet, like this.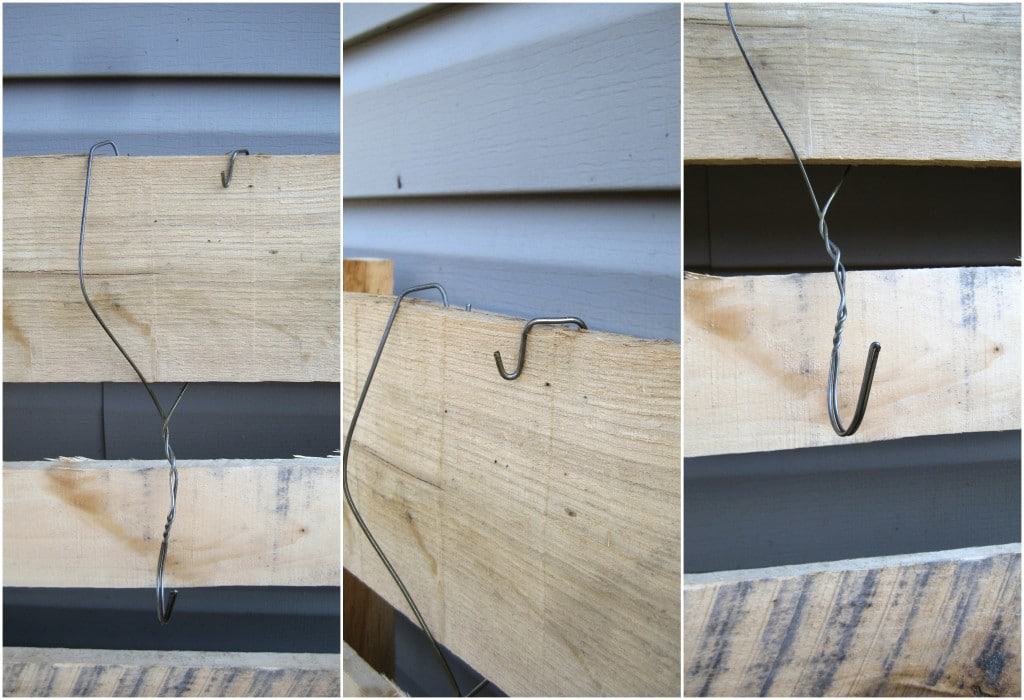 It's kind of bizarre that the wire hanger was already square shaped at the 2 ends, but it fits perfectly.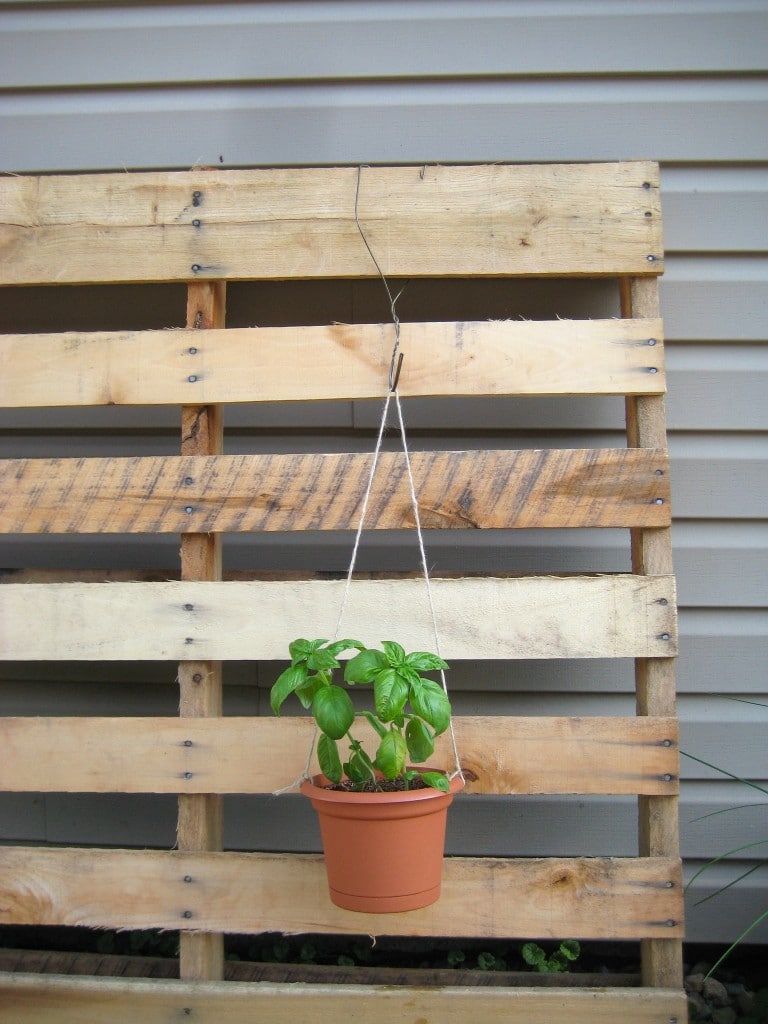 So it's not the most attractive hook method, but it works! And now I have my fresh basil too!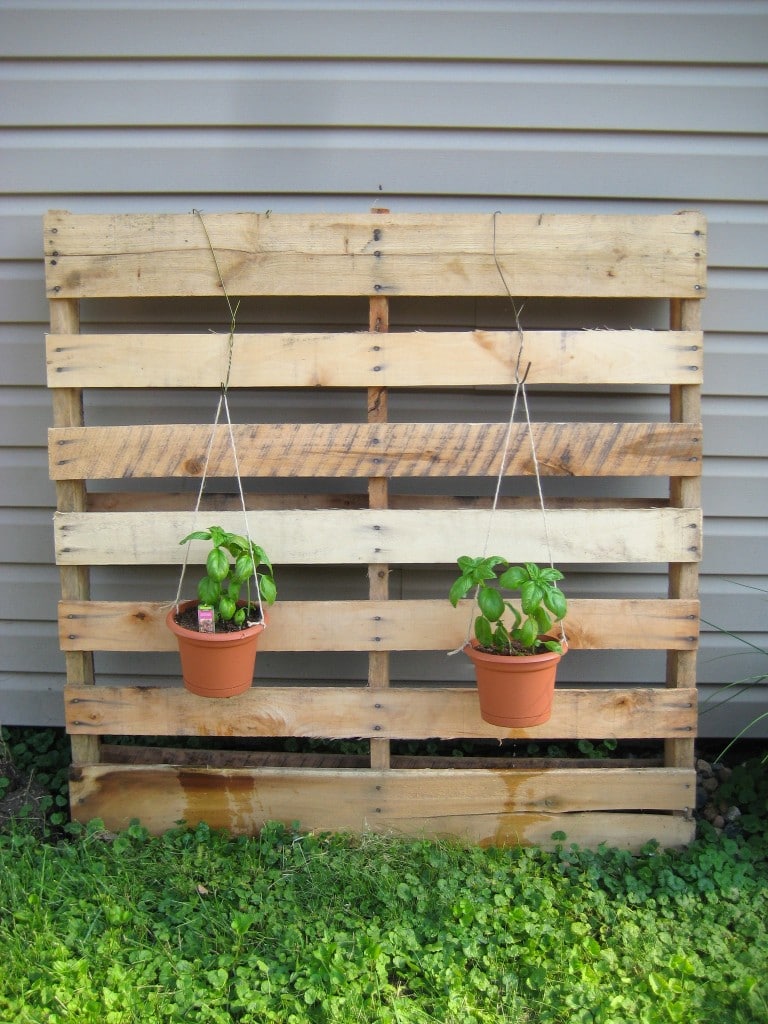 I could add more pots to my pallet wall by attaching more hooks and shortening/lengthening the twine as needed to fit them.
Want to make a Pallet Garden Wall? Here's what you will need:
-A pallet
-Plastic planters, choose your size
-A drill to make holes
-Twine or heavy duty rope
-Soil
-Plants, or something to plant
-Hooks (or wire hangers)
-A green thumb :-)
Join thousands of food lovers!
Get a weekly summary of our recipes delivered to your inbox for free!