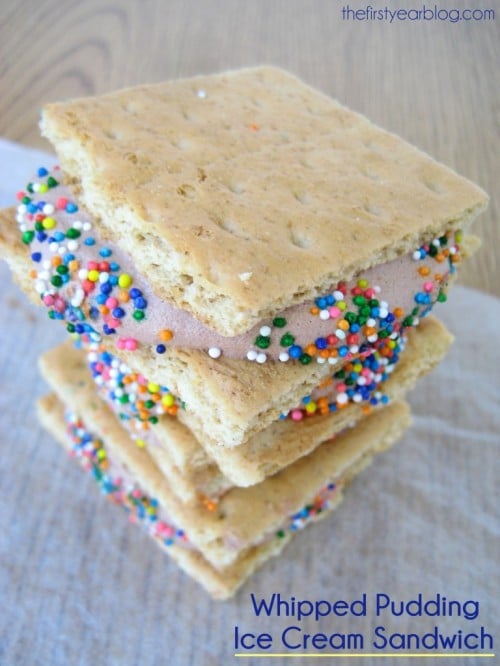 Everyone deserves to indulge in a little ice cream during the summer months, but this recipe won't leave you feeling guilty, even if you have 2 or 3 of these whipped pudding ice cream sandwiches!
This recipe is so simple – the base of the "ice cream" is instant pudding and cool whip, sandwiched between 2 graham crackers to make a grahamwich!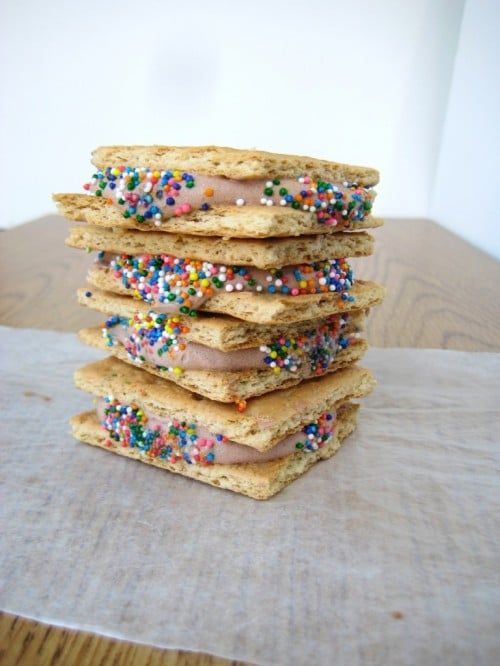 Especially if you use sugar free pudding mix and fat free cool whip, I think you should be able to dip these in sprinkles. Or crushed oreos, peanuts, chocolate chips..mmm or reese's!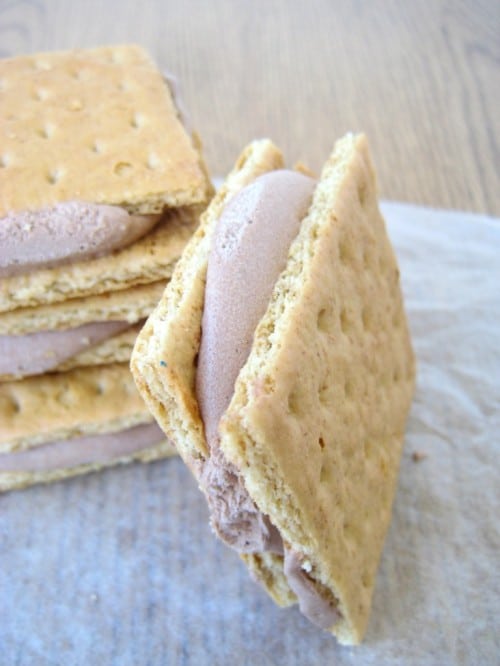 I used chocolate pudding mix, but you could use any flavor, or even mix 2 together = double the goodness. Have you written the ingredients on your grocery shopping list yet? :-)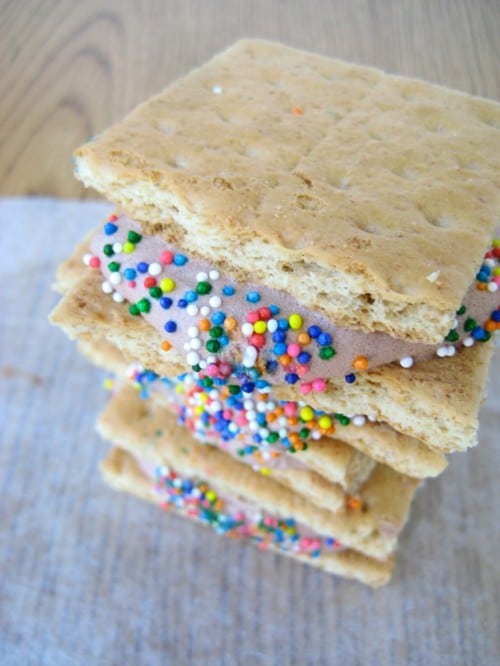 Whipped Pudding Ice Cream Sandwich
Ingredients
1 box Graham Crackers (about 30 crackers in a box)
Large box Instant Chocolate Pudding (or flavor of your choice, regular or sugar free)
8oz Cool Whip, thawed (lite, fat free, or regular – your choice)
Milk
Sprinkles, nuts, oreos, or your favorite toppings
Instructions
Prepare the pudding as directed on the box in a large bowl, using the amount of milk specified. Mix with hand mixer.
Mix in the thawed Cool Whip and blend until smooth.
Place a large dollop of the whipped pudding on a graham cracker and top with another. It might get a bit messy, but it's all worth it!
Place your prepared sandwiches on a large cookie sheet, or another flat surface that you can fit into the freezer.
Freeze until the sandwiches are not so gooey, about 15-20 minutes, then dip them into your desired toppings. You may have to press your toppings into the sides.
Keep them in the freezer in a zipper seal bag until you're ready to serve them.
http://thefirstyearblog.com/2013/08/24/whipped-pudding-ice-cream-sandwich/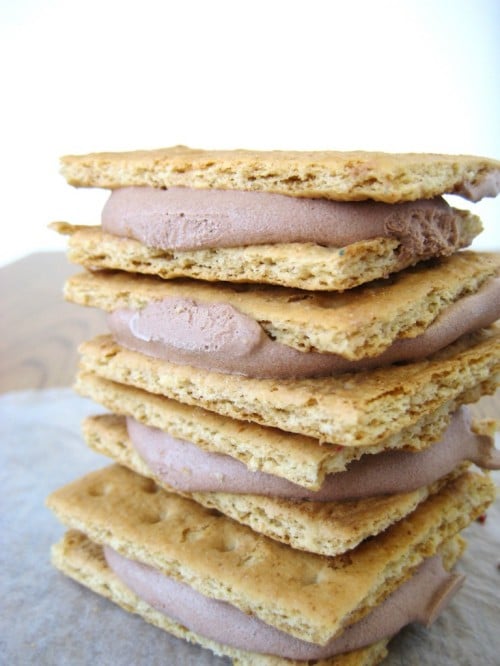 Maybe I should buy an old van and become the ice cream truck lady :)