Week 12, Link up your Google+ account!
Meet your hosts!
Kendra from Kreative Creationz
Shauna from The Best Blog Recipes
Beth from The First Year Blog 

Our giveaway this week is a earring and necklace set (pictured below) provided by Rachael Dee from RachaelDee.com, enter below using the rafflecopter. View more of Rachael Dee's creations here!

A word from Rachael: My name is Rachael Thomas and I started designing hand made jewelry back in California in 2005. My inspiration comes from my darling grandparents and my mom. My grandparents have been in various aspects of the jewelry business for decades, and started making hand made pieces in 2004. I have always been an artist with different expressions, but fell in LOVE with making unique & creative jewelry pieces. I love that I get to express the heart of God through the beauty of His creation, even in something as simple as jewelry!! I love seeing a woman's face light up as she finds that perfect piece and sees even the tiniest fraction of her own beauty through it.
Connect with Rachael on her website, facebook page, or via e-mail at rachaeldee@gmail.com
a Rafflecopter giveaway
Link up your 

 account this week. If you follow me, let me know so I can return the favor.
Last week's posts
We are spending time with family, check out my post about Our Favorite Place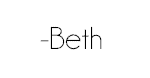 <a href="http://thefirstyearblog.com " > <img src="http://i1144.photobucket.com/albums/o495/bbaum1/LetsMingleMonday175x175_zps3f9aaa00.jpg" ></a>